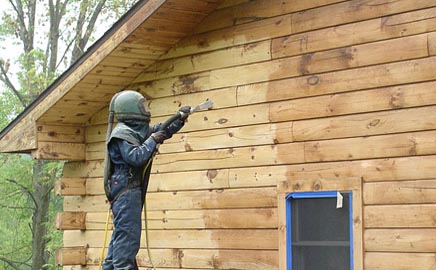 Grinded from the "cob" of the corn cob, this abrasive is soft and non-toxic! Perfect for many applications around your home because it's completely harmless to your vegetation!
What does it do?
Can easily remove wood stain, soot and char removal, automotive and boat restoration, graffiti, and much more!
What can it be used on?
Generally safe for all wood, glass, block and stone.
Benefits
Safe for vegetation

Gentle cleaning




Biodegradable




​Perfect for log homes!